Here's exactly what I love about my work…
Ella and Tom tied the knot on the last day of the year.
It was one of those magical, frosty yet sunny mid winter days.  For Ella and Tom it marked the beginning of a journey they were taking together.  I was so lucky to be a part of it.  I first chatted with Ella just over 18 months before her original wedding date. We made plans and scheduled in fittings for her wedding dress alterations for the following year.
Like so many brides in 2020 Ella had to postpone, re-organise and reschedule her wedding plans.
Well, none of us realised at the beginning of 2020 that a pandemic would sweep the globe. I can only imagine the pain for all brides and grooms that have been through the thick of it, having to rearrange such an important day, not knowing what the rules were going to be in the months ahead.  Ella was always so incredibly positive and totally sweet.
Ella's gorgeous ivory dress of satin, lace, organza and tulle had an illusion sweetheart neckline, a beautiful diamante belt and tiny bridal buttons to fasten at the back.
Her wedding dress alterations were to bring in the bodice on the bust and waist, lifting the shoulders, lowering the front neckline and taking up the hem length.  She also felt that the skirt was a little too full.  I removed some of the inside net layers reducing the fullness.  Then, to finish I added a bustle on the train making it perfect for her.
Ella and Tom originally planned for a summer wedding, but due to the pandemic postponed to the following year.
However, as December was fast approaching and with another lockdown and more restrictions looming, they decided that no way did they want to wait until the following year to get married.  So, with lots of last minute calls and messages to their amazing wedding suppliers they set a new date.  It was to be a wonderful, intimate celebration at Folly Farm nature reserve, on New Years Eve.  I was so excited to hear from Ella!  She asked me if I could have her wedding dress ready within just a few weeks? Absolutely I can!  I said.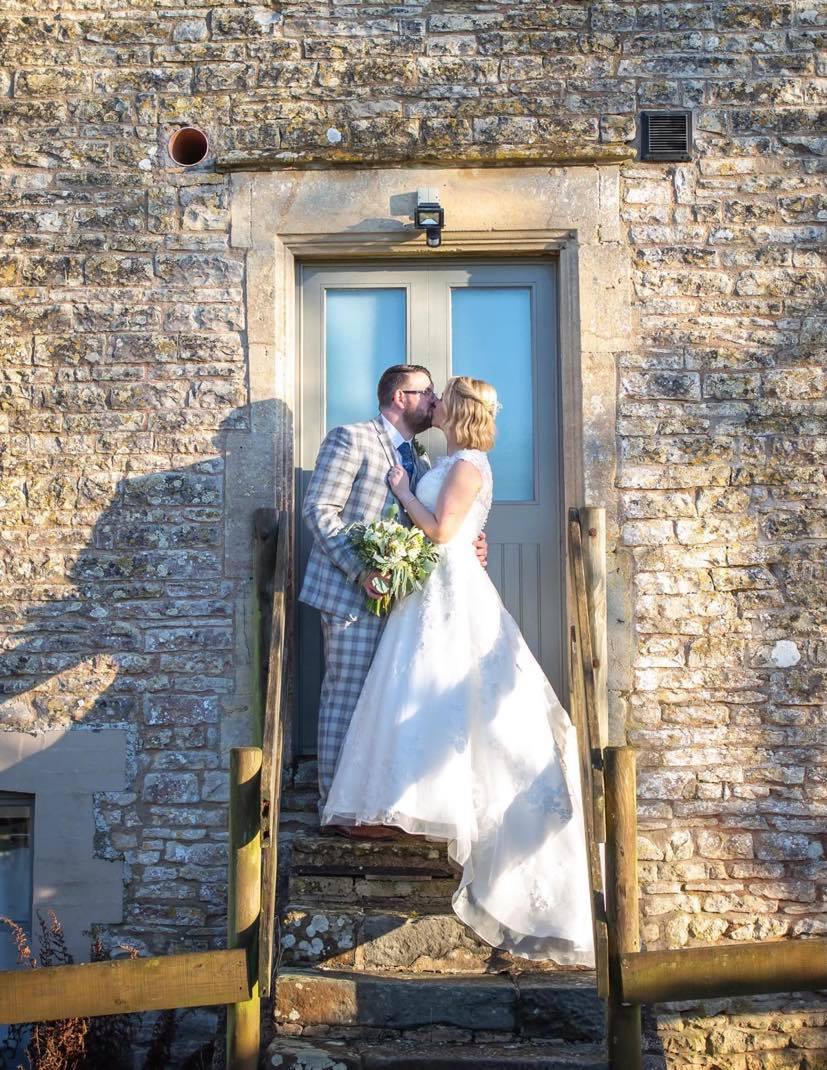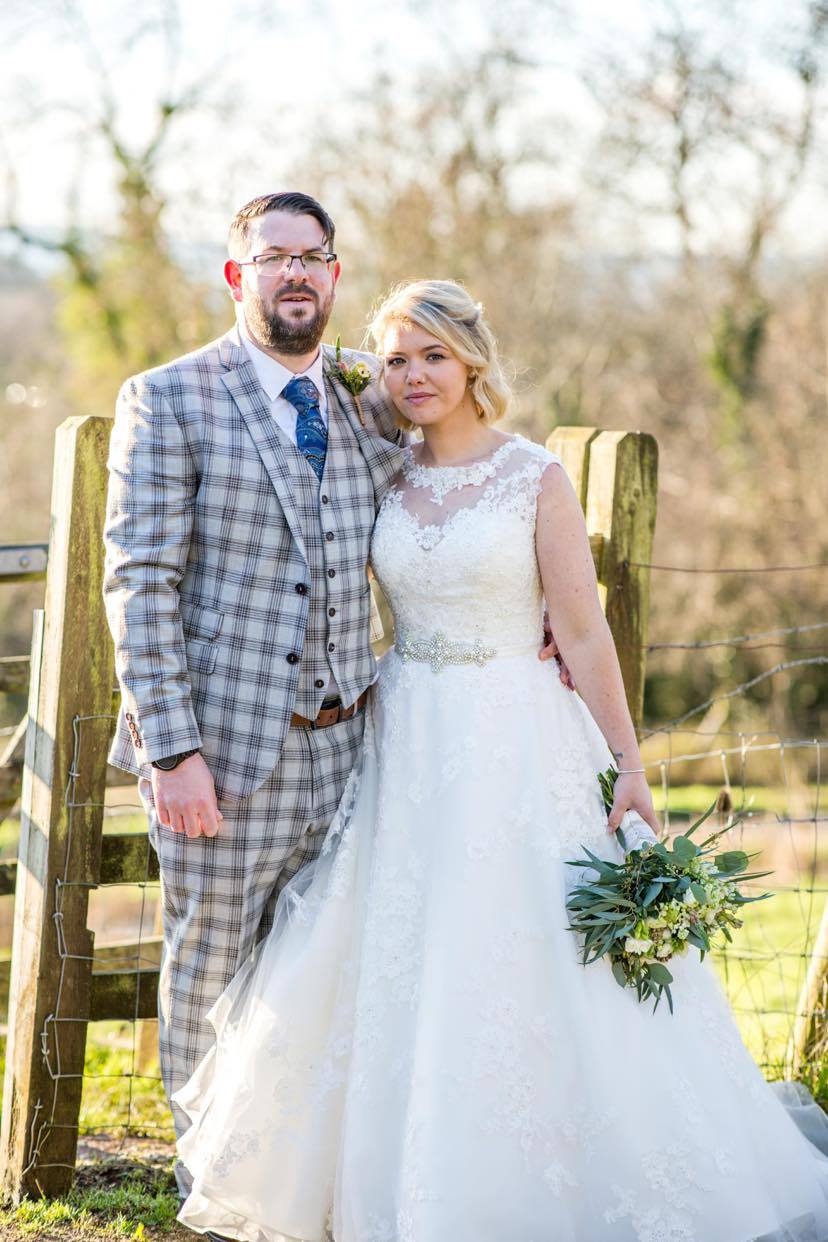 We immediately booked in her fittings along with her two little bridesmaids.
Ella had purposely bought their dresses a little bigger, allowing for growing room for the following summer!  Just three weeks later I had Ella's wedding dress alterations and her bridesmaid's dress alterations finished and ready for her to collect. I waved her off for the last time.
I get quite attached to my brides and their dresses through the journey we take together, even more so this past year because it's been a rollercoaster of planning and re-planning.
Yet despite all the uncertainty, during these unprecedented times, I have been bowled over by my brides that have pushed on with their wedding despite Covid-19. They've defied all odds, changed their wedding date multiple times and made many difficult decisions, especially when having to downsize their wedding party and guests lists, deciding that no matter what, a pandemic wasn't going to stop them marrying!
Wedding gowns are incredibly special and when I think of my brides, I think of their dresses telling their story.
It's the memory of an an important day that represents a very special journey and your bridal gown will hold those memories and tell your story.  I always feel so privileged to help make that happen.
Ella's dress details from the fitting room
How lucky am I when I open my mail to find gorgeous wedding pics and little notes of thanks from my brides. Thank you Ella for choosing me! I wish you both a wonderful future together as Mr & Mrs.
'This is exactly what I love about my work!'
Ella & Tom's wedding photographer www.somersetphotographer.co.uk
Ella's bridal gown www.abcweddingdresses.co.uk
Ella's blue crochet shawl www.weddingsbylaremi.com
Wedding venue www.follyfarm.org